Woman Known for Having Three Breasts Charged with DUI in Tampa
Los Angeles DUI reports can be strange, but Florida has got California beat this week in the "DUI news of the weird" department. Authorities arrested a three-breasted woman, 21 year-old Jasmine Tridevil, in Tampa for DUI. The New York Daily News cheekily broke the story, saying, "some busts are certainly worse than others."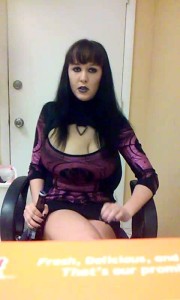 The defendant's legal name is Alisha Jasmine Hessler; she is known online for her claims that she used cosmetic surgery to attach a third breast. Many experts (as well as Snopes.com) have refuted her claims of plastic surgery, saying that it would be very difficult and take several years to successfully complete.
Per the Daily News, Hessler had been driving "erratically in the area of Adamo Drive and 21st Street shortly before 4 am Monday [Jan. 26], when an officer spotted her." She was also speeding and ran a red light. Police Hessler for DUI after she failed a sobriety test. Police indicated that her BAC was .18% at the time – well over two times the state's 0.08% limit.
This is not the first time Hessler has been arrested. In 2013, authorities busted her for fraudulently using personal information; and she faced charges of holding a man captive in her home.
Hessler's story may be eye catching and bizarre, but DUI cases are no laughing matter.
For a first time DUI offender in California, sentencing may include fines, driver's license suspension, mandatory DUI school attendance, forced use of an interlock device before driving, probation, and jail time. A BAC level of .15% or higher could elevate a DUI to an aggravated DUI, with harsher sentencing.
Even aggravated DUI charges may be fought, and the sooner you seek advice, the better you will understand your case's circumstances.
What should you do if you or someone you love faces a serious DUI count? Will you go to jail? Will you lose your license? Call Los Angeles DUI defense lawyer Michael Kraut immediately to understand your options and craft a strategic response.
Have you been arrested for a DUI in Los Angeles? If so, please contact DUI defense attorney Michael Kraut at (323) 464-6453 or online. Our building is located at 6255 Sunset Boulevard, Suite 1520, Los Angeles, California 90028.