Ted Vick, Legislator from South Carolina, Beats His DUI Charge
When someone – a politician, actor, or ordinary Joe – beats a Los Angeles DUI charge "on a technicality," the peanut gallery often groans.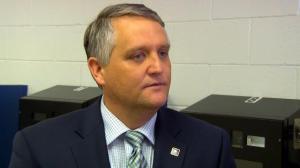 After all, we have come to associate the term "technicality" with a lack of justice being served. A TV movie villain, for instance, might escape a just prison sentence because his lawyer "gets him off on a technicality."
But technicalities exist in our legal code for a reason: we need our laws to be fair, systematic, and balanced, so that they can adequately protect the population and also ensure the rights of suspects in criminal cases.
With that prelude, let's take a look at a peculiar story about South Carolina State Representative, Ted Vick, who just successfully beat back a 2013 DUI charge. (Vick still faces other charges stemming from a 2012 arrest on weapons possession charges and DUI.)
According to news reports, Vick had consumed wine at a local restaurant in May 2013. On his way to the car, an officer allegedly saw Vick struggle to get a pebble out of his shoe. This alerted the officer's suspensions, and he followed victim to garage, where he said the state rep drove over a traffic cone. The officer stopped Vick and arrested him after a struggle.
During the trial, before prosecutors could show the tape of the struggle, Vick's attorney asked the court to dismiss the case, because the video camera did not show the officer reading Vick his Miranda rights. The court agreed and dismissed Vick's charges.
The news reported this story as an "escape by technicality" situation, but the Miranda rights are crucial. They exist to prevent people from self-incriminating; we need to protect and preserve them.
If someone you love stands accused of a similar crime, an experienced Los Angeles DUI defense lawyer with the Kraut Law Group can help you understand what your charges mean and respond effectively and strategically to them.
Call a former prosecutor today to schedule a consultation about your defense.
Have you been arrested for a DUI in Los Angeles? If so, please contact DUI defense attorney Michael Kraut at (323) 464-6453 or online. Our building is located at 6255 Sunset Boulevard, Suite 1520, Los Angeles, California 90028.