Talking to Your Boss and Coworkers about Your DUI in Glendale
Your Glendale DUI arrest is not going to go over well with the folks at work, or at least so you're afraid.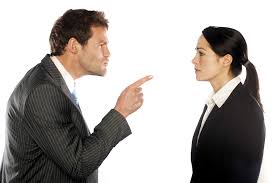 Perhaps you already were struggling at work — on the verge of getting demoted or even fired. Once your employer finds out about the arrest – particularly if you hurt someone while DUI in Glendale – you may lose your main source of income, another horrible blow after what has already been a traumatic experience.
Even if you keep your job, you might face backlash from your coworkers and even from clients. You want to avoid lying about your experience — and even if you wanted to lie, you also may not be able to, particularly if you were arrested in spectacular fashion or if you seriously hurt yourself or someone else while DUI in Glendale.
So what can you do?
First of all, give yourself credit just for reading this article and beginning the thinking process about how to address the issue. Yes, you made mistakes. Yes, you're in trouble and you're rightly worried about the "snowball effect" of your DUI – i.e., how many other areas of your life will the DUI arrest impact in a negative fashion?
But you might be surprised by what you can accomplish by being compassionate with yourself and being strategic about how you proceed. For instance, depending on your employer and the nature of your relationship with him or her, you could address the issue upfront and ask for guidance:
"Ms. Hankins, I've come to your office to tell you that I got arrested over the weekend for driving under the influence in Glendale on a misdemeanor charge.
I can't really say much about my case right now, but I deeply regret what happened and I'm working with an experienced Glendale DUI criminal defense lawyer to figure out what to do. I want to tell you this upfront, because I value my role at this company and I didn't want you hear the news from someone else. I am committed to getting the appropriate help and coming out of this experience stronger. I would obviously love to keep working for this company. Tell me what you think about how to go forward."
Even if you think that your boss "won't understand," you might be surprised by what people are capable of, when you're honest and forthcoming.
Of course, so you want to avoid putting the cart before the horse. First, get insight into your Glendale DUI case by connecting with the Kraut Criminal & DUI Lawyers. After attending Harvard Law School, attorney Kraut spent nearly 15 years as a prosecutor for Los Angeles (working his way up to Senior Deputy District Attorney), before switching over to represent criminal defendants. He and his team can give you the resources and insights to manage not only work-related challenges (flowing from the DUI) but also other challenges, such as the imminent license suspension, jail time, mandatory alcohol school, mandated interlocking ignition device installation and so forth.

If you have been arrested for a DUI in Glendale or you are under investigation for driving under the influence in Southern California, please contact Los Angeles criminal defense attorney Michael Kraut for 24/7 assistance by phone at (323) 464-6453 or toll free at (888) 334-6344 or online.