Police Chief Calls for Tougher DUI Penalties After Officer's Death
The most devastating cases of DUI in Los Angeles involve the deaths of innocent bystanders. Every day, DUI drivers throughout the U.S. kill other motorists and pedestrians who have simply been in the wrong place at the wrong time.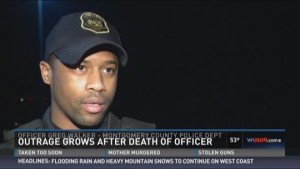 Police officers, especially those working on traffic or DUI patrols, face even greater risks. They're often the targets of DUI drivers who accidentally (or sometimes on purpose) run them down.
One of the most recent incidents involves a young, 24-year-old officer in Montgomery County, Maryland. Officer Noah Leotta, who had been with the department just two and a half years, tried to pull over Luis Gustavo Reluzco for a traffic stop. But Reluzco hit the officer instead, forcing him to the ground and causing a severe head injury. Leotta's parents eventually had to make the heartbreaking decision to remove their son from life support. Leotta died on December 9, just six days after receiving his injuries.
Reluzco refused a breathalyzer test at the scene, but because the accident involved injuries, the law permits police to take a blood sample for analysis. While Montgomery County's Police Chief Thomas Manger did not announce the results formally, he did say in a news conference that Reluzco had spent the four hours before the accident drinking and doing drugs.
Noting that Reluzco had two previous convictions for DUI, Manger made a strong plea to state legislators to strengthen Maryland's DUI laws to get such drivers off the road. Unlike many other states, Maryland has no felony DUI charge for motorists convicted of multiple DUI offenses within a certain period of time (often 10 years). California, on the other hand, has much tougher provisions. Under California Vehicle Code Section 23153, anyone convicted of three DUI offenses within a ten-year period can face felony DUI charges if arrested on those same charges again.
Do you need help defending against a drug or DUI charge? Michael Kraut of Los Angeles's Kraut Criminal & DUI Lawyers is a trustworthy, highly qualified former prosecutor. Call a Los Angeles DUI attorney today to strategize for your defense seriously.