The One Thing You Absolutely Must Know about Your Los Angeles DUI Charge
Your Los Angeles DUI charge has thrown your world way out of balance.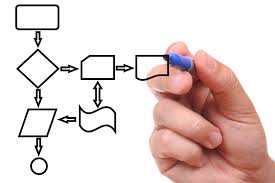 For the first time, you probably feel oddly connected to Lindsay Lohan and Nick Nolte – you know how humiliating, frustrating and scary it can be to stand accused of violating California Vehicle Code Section 23152 (or 23153, if you hurt someone).
All of a sudden, you're no longer laughing at unfortunate celebrity DUI mug shots. In fact, you can't stop ruminating about the potential punishments in the offing (e.g. big fees, time behind bars, loss of your driver's license, diminution of your professional reputation, probation, and other idiosyncratic penalties that court may decide to thrust upon you).
There is one lesson that you can cling to, despite this chaos, that will make the journey towards putting the DUI behind you easier and more certain.
And that lesson is this: moving beyond your DUI is a process, not a onetime project.
Even though you may have "collected" your DUI in a flash, the solution may not come bundled in a simple package. This isn't to say that you can't resolve your crisis rapidly and permanently, in somewhat short order. For instance, depending on your case, your lawyer might be able to…
•    Challenge and refute the breathalyzer test results or blood test results;
•    Challenge the Constitutionality of your stop or arrest;
•    Plea-bargain the charges down;
•    Stop the license suspension;
•    Connect you with other resources, so you feel more in control of your life;
•    Structure your defense, so that you can effectively get back to "business as usual," even while your case is pending and the outcome is uncertain.
View your "post DUI" experience in a "process oriented" way.
When you have a process-oriented view of things — as opposed to a "product-oriented" view — you can learn to see setbacks with your case as opportunities. You can even look beyond issues of punishment and reward and see the DUI as a chance for self-improvement and self-development. In retrospect, the DUI could even be viewed as a good thing, in that it helped you make needed changes. For instance, it could catalyze more productive thinking and action about a drug or alcohol addiction problem.
Call a Los Angeles DUI defense attorney at the Kraut Law Group today to get a new perspective on your options. Mr. Kraut is a Harvard Law School educated former prosecutor, and his common sense, solid treatment of DUI cases has won him fans not just among clients but also among prosecutors and judges.

Have you been arrested for a DUI in Los Angeles? If so, please contact DUI defense attorney Michael Kraut at (323) 464-6453 or online. Our building is located at 6255 Sunset Boulevard, Suite 1520, Los Angeles, California 90028.