NFL Receiver Pleads Guilty To Vehicular Manslaughter in Case That May Have Implications for Los Angeles DUI Defenses
On June 18th, Donte Stallworth, a star receiver for the NFL's Cleveland Browns, pled guilty to hitting and killing a pedestrian while driving drunk near Miami's South Beach. So many celebrities have been arrested for driving under the influence in Southern California and Southern Florida that it's become something of a cliché. However, the results of this case may be instructive for DUI defendants everywhere.
Facts of the Case
On March 14th, the 28 year-old Stallworth had been celebrating a $4.5 million bonus he had received from the Browns at the Fountain Blue Hotel in Miami's South Beach. After partying all night, Stallworth got behind the wheel of his black Bentley and drive on a Florida turnpike just as 59 year-old construction worker Mario Reyes was crossing the highway in an attempt to catch a bus. Stallworth saw Reyes crossing but did not react in time to avoid hitting him. Reyes died at the scene.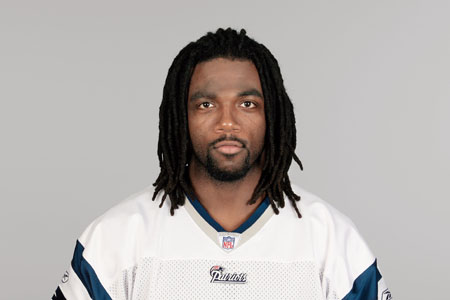 Stallworth immediately confessed what happened to the police. According to facts not disputed, Stallworth had beeen driving ten miles over the speed limit and had a blood alcohol level of more than 0.12% — higher than Florida's cutoff for DUI of 0.08%.
If Stallworth had committed this crime in Southern California, he would have faced mandatory prison time. The crime of DUI resulting in the death of another person can be charged as either DUI with death or great bodily injury, or in rare occasions, murder. California has a unique crime called a Watson Murder. The prosecution only charges the most severe cases with this crime. In a Watson case, usually the Los Angeles or Southern California DUI suspect has had a history of Los Angeles DUI convictions and had been warned in court of the possible result of drinking and driving in which a person is killed while the suspect is driving under the influence. If convicted, the person faces a sentence of 15 years to life.
Stallworth fully cooperated with the investigation and accepted responsibility. As part of his plea bargain with prosecutors, Stallworth agreed to perform 1,000 hours of community service. His driver's license has been suspended for life, and the NFL has suspended him indefinitely from playing the league. In addition, Stallworth has agreed to pay Reyes's family an undisclosed amount in compensation for their loss. This arrangement was reportedly reached amicably among all parties.
Stallworth's case may be instructive for other defendants facing Southern California DUI charges. With the guidance of a veteran Los Angeles DUI attorney, for instance, it may be possible for guilty offenders to mitigate their sentences–particularly when they demonstrate sympathy, compassion, and genuine regret for harms caused to the victims and victim's families.
In Southern California, a defendant who committed a similar crime would likely be charged with "Gross Vehicular Manslaughter While DUI," pursuant to CA's Pen. Code, § 191.5(a). The penalty for this crime can be as severe as a jail sentence of up to 10 years per person killed.
To prove this charge against you, a prosecutor would have to show that:
1. You drove while intoxicated (on drugs and/or alcohol) with a BAC of 0.08% or more.
2. While driving DUI, you committed an unlawful driving act, such as running a red light or disobeying a posted speed limit.
3. Your unlawful driving act was such that it could cause what the state would deem "death with gross negligence."
4. Your gross negligence led to someone else's death.

If you have been arrested for a DUI in Los Angeles or you are under investigation for driving under the influence in Southern California, please contact Los Angeles criminal defense attorney Michael Kraut for 24/7 assistance by phone at (323) 464-6453 or toll free at (888) 334-6344 or online.