Lawyer Gets Unusual Private Hearing In DUI Case
The average Joe or Jane charged with a Los Angeles DUI may sometimes wonder if there are two justice systems at work; one for every day folks, and the other for the well-connected. A recent incident across the country in Pennsylvania would probably reinforce their cynical attitudes.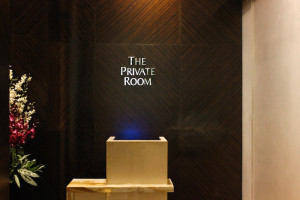 On April 3, 2015, police noticed attorney Zachary A. Morey running a stop sign in Sinking Spring in Berks County. When the officers pulled him over, Morey failed several sobriety tests and his BAC measured three times the legal limit at 0.291.
According to the Reading Eagle, Morey had to appear in Judge Eleni Geishauser's court for a hearing on the charges, which would typically result in the lawyer's placement in the Accelerated Rehabilitative Disposition Program.  (The judge can use this special pre-trial program for non-violent offenders who have no prior or a very limited record. If the defendant successfully completes the supervised program, the court dismisses the charges and expunges the case from the record.)
But someone apparently wasn't happy with that scenario being played out in public. So the judge, the defendant, the prosecutor and the defense attorney all disappeared into a private room behind the courtroom to handle the case.
The prosecutor's office is adamant that they did not request the private meeting. The judge's office and the defense attorney have had no comments. Berks County's chief judge, however, has said that the case was improperly handled and that there is no "professional courtesy" for attorneys charged in a criminal case.
The Reading Eagle newspaper has also reported that when its reporters tried to get the file on the case the office of the court clerk said she couldn't provide it because it was "family." The court docket showed that the judge did order Morey to take part in the rehab program.
Under California Vehicle Code 23152, drivers convicted of a first DUI offense must go to a special school for DUI offenders for three, six or nine months.
Attorney Michael Kraut of the Kraut Law Group has been an effective Los Angeles DUI defense attorney for nearly two decades; he and his team can help you identify an appropriate strategy.