Hawaiian Prosecutors Seek 24/7 Warrants for DUI Drivers (Part 2)
Avoiding prosecution for a DUI in Los Angeles usually requires the skills of an experienced attorney. In Hawaii, however, it appears that all you have to do is live in the right jurisdiction to have a good chance of getting a DUI charge thrown out of court or at least stalled in the system.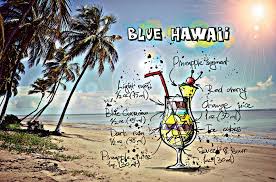 An investigative report by Honolulu's KHON2 television station found that courts on the island of Oahu throw out more than one in every four–almost one in every three–DUI cases because the police witnesses don't show up or because the prosecutors or defense lawyers take too long to prepare for the trial.
Some of the problem apparently stems from the way that the Honolulu Police Department handle DUI cases; three, four or more officers need to show up as witnesses when the case goes to trial. With officers already stretched thin with other responsibilities, the odds are good that one or more won't be able to make it to court when lawyers repeatedly request trial postponements. (The Honolulu Police Department says it is reworking its procedures and doing additional training so that fewer officers will have to appear as witnesses in each DUI case.)
The KHON2 investigation also found that many court cases are stuck in the system because of the Hawaiian Supreme Court ruling that refusing to take a breathalyzer test isn't a crime. (Police have found that many drivers know about that ruling. In the month before the Supreme Court ruling came down, the Honolulu Police Department had 60 suspected DUI drivers refuse to take a breathalyzer test. The month after the ruling, 112 DUI suspects refused the test.)
Since the California Supreme Court hasn't made any rulings on the validity of the state's implied consent law for BAC tests, drivers should probably assume that the penalties in Vehicle Code 23612 for refusing a breathalyzer test still hold. For a first refusal, drivers could spend 48 hours in jail and lose their license each year. The penalties go up for each subsequent offense.
Attorney Michael Kraut of the Kraut Law Group has been an effective Los Angeles DUI defense attorney for nearly two decades; he and his team can help you identify an appropriate strategy.