Even Los Angeles DUI Veterans Stunned by Man's 17th DUI Arrest
You might think that Southern California DUI experts have seen at all – from celebrity arrests (e.g. Nick Nolte, Lindsay Lohan, Mel Gibson) to other bizarre stories we have covered here on this blog. But a breaking story out of Louisiana actually may take the cake for most jaw-dropping case of the year.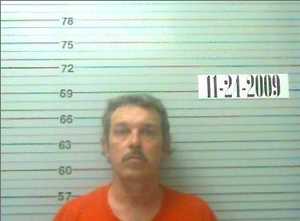 The Sun Herald reports that Jimmy Graves Jr. was sentenced last Wednesday to 5 years in jail pursuant to his 17th DUI arrest. The 40-year-old Gonzales got pulled over last May 11th with a BAC of 0.16% – exactly twice the legal limit of a Long Beach DUI. Initially, prosecutors charged Graves with a misdemeanor second DUI offense. But upon further consideration, prosecutors found that Graves had been pulled over for DUI 16 prior times (including both convictions and arrests) and sought to punish him more. The jury sided with the prosecutors and sentenced Graves to a day-for-day five-year prison sentence — without consideration for early release — due to his habitual offender status. Graves' Long Beach DUI arrest (Long Beach, Louisiana that is) occurred at 12:30 A.M. while he was driving his wife to the beach for his birthday. He maintained up until the end that he was not guilty of the charge and that the breathalyzer Intoxilyzer 8000 had malfunctioned.
Now, in the case of a guy who had 16 prior DUI arrests, one might be very dubious of this defense. After all, fool me once, shame on you… fool me 16 times, shame on me.
However – although this blog obviously can't say anything about this particular case – breathalyzer machines are far more fallible than most people (including most police officers and Los Angeles DUI defendants) realize. Breathalyzers fail to distinguish between men and women, who process alcohol at different rates. Breathalyzers have a hard time telling the difference between ethanol and other chemicals on the breath – particularly chemicals found in the breath of diabetics. The amount of food, the depth of the breath blown, the calibration of the machine, officer bias, and literally dozens of other factors can prejudice results, yielding false positives.
A savvy Long Beach DUI attorney can challenge your breathalyzer-related arrest. The key is retaining a Los Angeles DUI lawyer who has the knowhow, knowledge, and track record to get the job done.

Attorney Michael Kraut of Los Angeles' Kraut Law Group is a Harvard Law School educated ex-prosecutor (14 plus years as a District Attorney for LA) who regularly appears as a Los Angeles DUI expert in the national media (e.g. CNN, ABC, The New York Times).
If you have been arrested for a DUI in Long Beach or you are under investigation for driving under the influence in Southern California, please contact Los Angeles criminal defense attorney Michael Kraut for 24/7 assistance by phone at (323) 464-6453 or toll free at (888) 334-6344 or online.