DUI Drivers Injure Workers on Road Construction Sites: An Unnerving Survey
Road construction workers have fairly terrifying jobs. They not only operate and move around heavy equipment weighing 10 tons or more (often much more); they also must work while vehicles just a few feet away hurtle past them at 50 and 60 miles per hour. Add to that mix a driver who's operating a vehicle under the influence of drugs or alcohol—enough to qualify him/her for a DUI in Los Angeles—and you've made a difficult situation even more dangerous.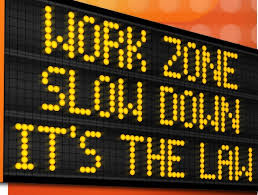 According to New Orleans' Times-Picayune, Earl William Maugham, Jr., caused serious injuries to four people at a construction site on US 61 in St. Charles Parish, Louisiana. He first sideswiped an unoccupied Ford Truck, which he should have noticed, since it was flashing white and amber strobe lights marking the work zone. Then he slammed into a John Deere backhoe. The backhoe driver wasn't injured, but Maugham continued on, jumping two raised center median curbs and eventually hitting four workers. Emergency workers took them to the hospital with moderate to severe injuries.

Police suspect Maugham was driving under the influence. He initially faced charges of 1st degree vehicular negligent injuring and careless operation, but the investigation continues.
In Colorado, meanwhile, a suspected DUI driver traveling the wrong way on Interstate 25 in Johnstown stuck a construction worker's truck and trailer, pushing the trailer into the worker. The crash, which occurred around 2 a.m., sent the injured worker, the female driver and her female passenger to the hospital with serious injuries.
Work zone accidents can hit the wallet hard. Anyone convicted of DUI in California already faces fines of at least $390 under the California Vehicle Codes. But add in an accident in a work zone, and the fines add up even faster. CVC 42010 doubles fines for traffic violations in highway construction or maintenance zones when workers are present.
Los Angeles DUI defense lawyer, Michael Kraut, of the Kraut Law Group is standing by to offer critical insight into your case and potential defense options. Call him and his team today to begin regaining control over your case and your life.