DUI Driver Back In Jail After Violating Release Terms
Drivers convicted of a DUI in Los Angeles face a variety of penalties, including fines, loss of license and time in jail. A judge may show some leniency but usually reserves the right to reinstate punishments (including jail time) if the person violates the terms of parole.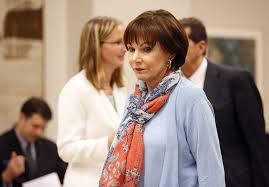 This summer, Carol Ferdigan pled guilty to charges of vehicular homicide in the horrific deaths of her husband and her son-in-law. The judge released her pending sentence this fall, but she had to promise to refrain from drinking alcohol and to wear a transdermal alcohol sensing device. In early October, that device showed that Ferdigan had been drinking and that her blood alcohol content tipped 0.16% BAC, twice the legal limit, per California Vehicle Code section 23152(b).
That violation sent Ferdigan back to King County Jail to await sentencing on October 23rd.
The deaths occurred in May 2014, when Ferdigan had been enjoying a meal with several family members in her home in Sammamish, Washington. Ferdigan left the table to move her Jeep, but she apparently had consumed so much alcohol that she mistook the accelerator for the brake. She pressed the gas repeatedly, plowing through her home, smashing the table where her family sat and continuing into Lake Sammamish. The crash killed her husband and her son-in-law and badly injured her daughter.
Ferdigan wasn't hurt; neither was her young grandson, who had been sitting on her lap while she went on her deadly drive.
Ferdigan's blood alcohol content measured 0.16%, and she allegedly was also driving under the influence of Ambien.
The 69-year-old grandmother ended up taking a guilty plea on charges of reckless endangerment-DUI, with a recommendation
that the court sentence her to six years in prison instead of the 10-13 years she might otherwise have faced.
The justice system isn't taking any chances with Ferdigan this time; the court denied her bail request. This incident could also influence the judge, who may—but does not have to—follow the sentencing recommendations in her plea deal.
Respond strategically to your arrest and charges by calling a former Senior Deputy D.A. and highly successful Los Angeles DUI defense attorney with the Kraut Law Group today for a complimentary consultation.
Have you been stopped for DUI in Los Angeles, contact attorney Michael Kraut at (323) 464-6453 or online. Our team is located at 6255 Sunset Boulevard, Suite 1520, Los Angeles, California 90028.