DUI Charge Against Texas Judge Nora Longoria Dropped
Los Angeles DUI attorneys and pundits have been following the story of Nora Longoria, a judge for the 13th Court of Appeals in Texas, who was charged with a DUI in July 2014. Recently, prosecutors dropped her charges. McAllen police say that Longoria "begged for special treatment" when faced with sobriety tests, but Justice Rolando Cantu threw out the case based on "lack of evidence," marking "other" as his reasoning on formal paperwork.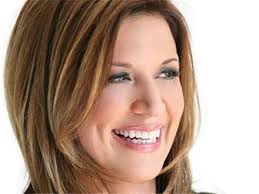 Longoria was originally pulled over for driving 69 MPH in a 55 MPH zone, but the arresting officer claimed she "smelled of booze and had slurred speech." Longoria allegedly admitted she'd had five beers that evening but that she consumed her last one three hours before driving. She allegedly told the officer, "I live a couple miles away… You are going to ruin my life." Longoria also refused to take a breath test. Social media exploded after Longoria's DUI charge. People made comments such as, "Resign, you drunk" and "You are a disgrace to the court system, to the legal profession, and the citizens of Texas."
Despite the angry comments and the evidence presented in court, Longoria eventually beat her DUI charge. Several people, including regular Kraut Law Group blog readers, may be wondering how and why. Our attorneys hypothesize a few possible reasons:
•    Lack of a conclusive test. A breath test and other sobriety tests are not generally as conclusive as a blood or urine draw, neither of which Longoria underwent. In fact, some experts believe traditional sobriety tests are "designed to make [people] fail."
•    Unclear video evidence. The prosecution was able to obtain a video allegedly showing the circumstances of Longoria's DUI arrest. However, the tape's footage did not clearly show whether her speech had been slurred. Thus, the evidence that she "smelled of booze" essentially consisted of the arresting officer's opinion.
•    Lack of other evidence. Besides the unclear video, the prosecution brought no conclusive evidence against Longoria.
Do you need assistance constructing an appropriate response to a DUI charge? Look to the Kraut Law Group's Michael Kraut for insight and peace of mind. Mr. Kraut is an experience Los Angeles DUI attorney with many relevant connections in the local legal community.
If police arrested you for Los Angeles DUI, you may feel scared and confused. Contact Harvard Law School educated, ex-prosecutor Michael Kraut for assistance at (323) 464-6453 or online. We're located at 6255 Sunset Boulevard, Suite 1520, Los Angeles, California 90028.