Domestic Violence Stories of the 2020s (So Far)–Part Two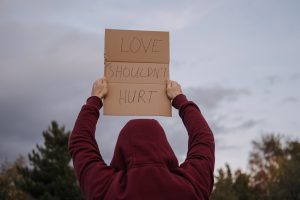 Given both the increase and the heightened awareness of domestic violence cases since the 2020s began, it's important once in a while to look at the news stories talking about domestic violence to see both what we can learn and how we can improve the situation for families at risk. We're reviewing news stories both about general trends and specific instances of domestic violence to see what takeaways we find. Let's continue that process now.
Brooklyn Woman Executes Her Former Girlfriend After Long, Volatile Relationship
In April of this year, the New York Post reports that a Brooklyn woman turned herself in to police, confessing that she had shot and killed her former girlfriend execution-style after a volatile 20-year relationship. According to prosecutors, police had responded to a total of 14 domestic violence calls over the past two decades, 10 of which had indicated the shooter as the "aggressor." The shooter's sister claimed that her sister was mentally disabled and had tried to distance herself from the victim but that the victim "kept coming back." She said her sister had pulled the trigger because "enough was enough."
What we can learn: This story highlights several key issues worth mentioning:
Domestic violence isn't always about one person as the victim and the other as the aggressor. In at least four of the domestic violence calls in their relationship, the victim was allegedly the aggressor.
Mental illness often (not always) plays a role in domestic violence. Left unaddressed, however, it can cause the problem to get worse.
The fact that there were repeated incidents of DV over a long period of time—eventually ending in homicide—suggests a significant breakdown in the system. Could more have been done to help this couple—or to help the individuals who continued to maintain a violent relationship?
Teen Murder Spotlights the Prevalence of Teen Dating Violence
In July of 2020, the Philadelphia Inquirer reported that an 18-year-old boy had been charged with the murder of his ex-girlfriend, also 18. The alleged murder reportedly came at the end of a year-long relationship, during which time the boy had allegedly displayed a pattern of abuse toward the victim. A week after she ended things, he texted her asking to meet in an attempt to "patch things up." At that meeting, he reportedly stabbed her 30 times and left her on the ground outside her car.
What we can learn: Teen dating violence is not talked about as often as spousal abuse or abuse between cohabiting partners, but it is no less common or serious. The CDC says 26 percent of female DV survivors (and 15 percent of male survivors) had their first abusive experience before the age of 18. Other data suggest at least one in three teens experience dating violence.
A Growing Number of DV Victims Seeking Alternatives to Calling the Police
An article published in December 2020 relates the story of a 19-year-old Black woman who called the police after allegedly being beaten by her husband, who was white and 10 years older. When police arrived (also white), the husband claimed she had attacked her. In response, the police arrested her instead of her alleged attacker, then sent her back home the following day.
What we can learn: This incident underscores a couple of concerning trends, the first of which is a general distrust of police involvement in DV disputes, and the second of which is that victims from certain people groups are more likely to be disbelieved, blamed, or otherwise marginalized by law enforcement. According to a 2015 survey, as many as 75 percent of DV victims have felt the police response was unhelpful at best, and put the victims in more danger at worst. In addition, data strongly suggests that people of color are less likely to be taken seriously when making claims of domestic violence—and more likely to be blamed. The same is true for indigenous people and members of the LGBTQ community. These trends are prompting more DV victims to seek alternative resolutions from various private nonprofit organizations as opposed to calling the police. These organizations may implement a variety of strategies that include addressing mental health issues, mediation discussions for conflict resolution, and community accountability.
Philadelphia Provides Additional Workplace Protections for Domestic Violence Survivors
We conclude our rundown of important DV stories with a bit of good news. This month, the City of Philadelphia enacted two amendments to city ordinances to strengthen community response to domestic violence survivors, especially with the victims' employers. These changes do two things:
Expand the definition of "domestic violence" to include "coercive control" (i.e., threatening, intimidating, or humiliation actions intended to punish or frighten the victim) for the city's paid sick and safe time ordinance; and
Include "domestic violence" in the city's unpaid safe/sick time ordinance.
These amendments will effectively provide job-protected leave for victims of domestic violence who need to be off work, and for family members of DV victims who need to provide support. In certain circumstances, the leave will be paid, as well.
What we can learn: While sometimes the progress is slow, this story demonstrates that increased awareness does bring change. While a seemingly small change, the City of Philadelphia has just provided much-needed support for potentially thousands of workers whose lives have been put into crisis by domestic violence.
If you have recently been arrested and/or charged with domestic violence in California, you need effective legal representation to help navigate the complex road ahead. As always, we are here to help. Call our office today for a free case evaluation.