Crazy Strange DUI Cases Making Headlines
Celebrity arrests for DUI in Los Angeles attract a great deal of attention, but they are not the only DUI-related incidents making the news. Here's what's happening in other areas of the country.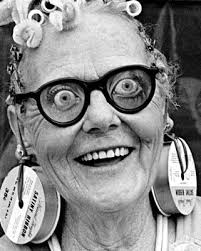 •    In Lancaster, Pennsylvania, a judge ordered Thomas Candler Felts, 25, to serve from 30 days to six months in jail after he pleaded guilty to providing alcohol to a group of Amish teenagers. According to Fox 43 News, Felts had pulled into a parking lot of a convenience store next to the young men, who were riding in a horse-drawn buggy. He talked to them about "Rumspringa," which is the time when Amish adolescents have more freedom to explore the world outside the Amish culture.
The buggy left the parking lot and traveled down a road, but Felts eventually passed them yelling "Rumspringa." He then stopped his car abruptly, causing the buggy to crash into his vehicle's rear. Police called to the scene measured Felts' BAC at .126.

•    A man driving under the influence in White Salmon, Washington, is lucky that he'll be going to court rather than to the intensive care wing of the hospital. The man, who was driving along a road near the Columbia River, stopped his vehicle and stepped out to relieve himself. He lost his footing and ended up tumbling down a 150-foot cliff. Fortunately, somebody spotted him and called rescuers, who found that he was under the influence.
Washington Trooper Will Finn, who tweeted about the incident, labeled it #PeePlunge #DriveSober.
California Vehicle Code 23152 doesn't fool around when it comes to assigning penalties for drivers convicted of DUI. A misdemeanor DUI can result in not less four days in jail, and a fine of no less than $390. The maximum penalties are six months in jail and a $1,000 fine.
Respond strategically to your arrest and charges by calling a former Senior Deputy D.A. and highly successful Los Angeles DUI defense attorney with the Kraut Law Group today for a complimentary consultation.