Country Singer Arrested for Multiple DUIs, is Los Angeles Bound
Mindy McCready, a country music singer and former lover of pitching legend Roger Clemens, is on her way to Los Angeles, following multiple DUI arrests in other states, to join the cast of Dr. Drew's Celebrity Rehab. Other cast members will include basketball star Dennis Rodman, actress Heidi Fleiss, and an array of other celebrities, some of whom have been arrested for driving under the influence in Southern California.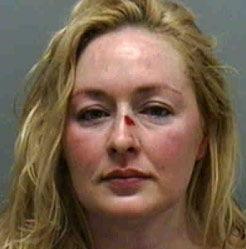 McCready's troubles started in 2004, after she was arrested for illegally purchasing prescription drugs. One year later, in May 2005, she violated her parole arrangement and got pulled over for DUI. In July 2005, she was arrested yet again, this time in Arizona for identity theft, illegal use of transportation, and other charges. McCready's serial violations of parole and ongoing troubles with DUI have created headaches — both legal and career-related — for the country music phenom. After being represented by a DUI defense attorney, McCready was recently released early from jail in October 2008 due to good behavior. She's hoping that Dr. Drew's Celebrity Rehab will introduce her to tools to avoid future charges for DUI in Los Angeles and elsewhere.
Pursuant to California Vehicle Section 23152(b), drivers who collect three Los Angeles DUIs within a ten-year period can be charged with a felony count, regardless of whether each individual deal would ordinarily have constituted a misdemeanor. Felony DUI charges can result in jail time, serious fines, license suspension, and an array of long-term problems. Convicted felons in California also lose the right to vote; and having a criminal record can make it harder to find employment, secure housing, get insurance, and take out loans.

If you have been arrested for a DUI in Los Angeles or you are under investigation for driving under the influence in Southern California, please contact Los Angeles criminal defense attorney Michael Kraut for 24/7 assistance by phone at (323) 464-6453 or toll free at (888) 334-6344 or online.