City's DUI Saturation Patrols Yield Six Arrests in One Weekend
Angels Camp, California, may have a heavenly-sounding name but during the weekend of May 15-17th the behavior of drivers in the area was more on the devilish side. While six arrests for a Los Angeles DUI within a few days may not be surprising—LA does have more than 3.8 million residents—it is a pretty big number in a city like Angeles Camp, which has a population of less than 4,000.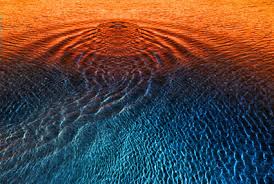 A grant from the California Office of Traffic Safety through the National Highway Traffic Safety Administration paid for officers to conduct "saturation patrols" to look for DUI drivers. According to mymotherlode.com, those picked up under sweep included:
• Rodney OConnor, age 46. Police stopped him after he failed to stop at a stop sign. They found that he was driving under the influence.
• Officers arrested Robert Matt, age 46, for DUI after stopping him for crossing over a double yellow line.
• Coty Matulovich, age 28, didn't have license plates on his vehicle and failed led to stop at a stop sign. When police pulled him over, they determined he was driving under the influence.
• Forty-four year old Carrie Lowe was driving on the left side of the double yellow line when police picked her up. After a brief investigation, they charged her with DUI.
• Burnt-out brake and taillights—and failure to stop at a stop sign—alerted police to a potential problem in the case of 32-year old Daniel Porovich. After the cops pulled him over, they determined he was DUI.
• Jessica Waite drove over the limit line on Live Oak Drive. Police tested the 29-year-old and charged her with DUI.
What should you do if you or someone you love faces a serious DUI count? Will you go to jail? Will you lose your license? Call Los Angeles DUI defense lawyer Michael Kraut immediately to understand your options and craft a strategic response.
Have you been arrested for a DUI in Los Angeles? If so, please contact DUI defense attorney Michael Kraut at (323) 464-6453 or online. Our building is located at 6255 Sunset Boulevard, Suite 1520, Los Angeles, California 90028.