Actress Jennifer Lopez Survives a Scary Collision with DUI Driver in Malibu – Driver Faces Charges
This blog spills plenty of virtual ink about celebrities arrested for Los Angeles DUI. But celebrities can be victims in DUI crashes as well.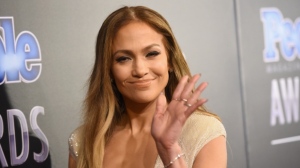 Consider, for instance, the harrowing recent ordeal of Jennifer Lopez, who survived a collision with an allegedly DUI driver in Malibu in September… with her children in the vehicle.
Prosecutors just charged 53-year-old Robert John Reitz, a Las Vegas man, with slamming her Rolls Royce from behind with his pick-up truck at a stoplight. Prosecutors hit him with a variety of counts, including driving nearly two times the limit for DUI in California (0.08% BAC, as defined by California Vehicle Code Section 23152). A conviction could lead to a $1,000 fine as well as six months behind bars. Lopez was not driving the Rolls Royce at the time; Leah Remini, another actress, was behind the wheel.
Although the crash occurred back in September, it took over three months before Reitz's arraignment.
Lopez's situation highlights an important aspect of DUI cases that's rarely discussed, and that's that DUI cases can take a long time to play out in the courts. That waiting can feel interminable for defendants (and their families).
Especially if you stand accused of complex charges that involve significant property damage or accusations that you hurt another person, your legal "fireworks" could last for months if not longer. Fortunately, you don't have to go through this alone. To prepare effectively and strategically, call a qualified Los Angeles DUI defense lawyer with the Kraut Criminal & DUI Lawyers today to get insight into your potential options. In addition to having served as a prosecutor of DUI crimes for nearly a decade and a half, Mr. Kraut maintains excellent relationships with diverse stakeholders in the Los Angeles DUI discussion, including prosecutors, judges and police officers.

Call attorney Michael Kraut at (323) 464-6453 for help if you've been stopped for DUI in Los Angeles. Or Contact our team online. We're located at 6255 Sunset Boulevard, Suite 1520, Los Angeles, California 90028.