Another Classic Hollywood Legend Booked for DUI
Eddie Mekka, a 57 year-old actor and former lead character from the 1970s hit series Laverne & Shirley, was tagged for DUI in Las Vegas on July 7, just three days after a fellow comedian from the same generation (Joyce DeWitt from Three's Company) got pulled over for driving under the influence in Southern California.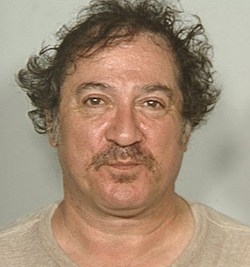 After Mekka (a.k.a The Big Ragoo) crashed his car, he allegedly failed his roadside sobriety tests. The Tony Award winning actor had been mounting a comeback, including landing substantial roles in recent hits like "It's Always Sunny in Philadelphia" and "24." Had the actor been pulled over in Southern California, he would have likely retained a Los Angeles DUI defense attorney to help him battle against violations of California Vehicle Code § 23152 (a) – which prohibits driving motor vehicles while under the influence of drugs or alcohol – and California Vehicle Code § 23153 (b) – which prohibits people from driving with blood alcohol concentrations of above 0.08%.
Given that Mekka's crash apparently did not lead to serious injuries or property damage, chances are that he will be able to avoid facing felony charges. However, even seemingly cut-and-dry DUI cases can evolve into complex matters. If, as a defendant, you're not prepared to meet what the prosecution throws your way, you could wind up paying extremely stiff fines, serving a long jail sentence, and enduring other penalties, such as a lengthy driver's license suspension.

The good news is that the Kraut Law Group may be able to provide a superior defense strategy for you. Attorney Michael Kraut understands how prosecutors go after individuals charged with driving under the influence in Southern California – because he worked as a prosecutor himself for nearly 15 years. Attorney Kraut is a graduate of Harvard Law School, and he boasts a highly winning record and a reputation for toughness.
If you have been arrested for a DUI in Los Angeles or you are under investigation for driving under the influence in Southern California, please contact Los Angeles criminal defense attorney Michael Kraut for 24/7 assistance by phone at (323) 464-6453 or toll free at (888) 334-6344 or online.